TouchTrails offers you seamless capabilities to expertly plan routes, meticulously track trails, and confidently navigate through natural landscapes. Upon launching the app, your maps are elegantly displayed. For first-time users, a welcome message replaces the maps list.
Creating a Map
Initiate your map creation process by tapping on the icon marked with a "+" symbol. This action seamlessly transitions you to the immersive map view.
The Map View
This interface lets you create routes with intuitive map interactions, track your real-time position, and fine-tune routes with the special tools in the toolbar.
Draw a Route
When crafting a route, employ the pen tool to elegantly sketch your desired path directly onto the map using your fingertip.
Premium users benefit from an advanced feature: "snap to road," ensuring your route aligns harmoniously with roads and trails.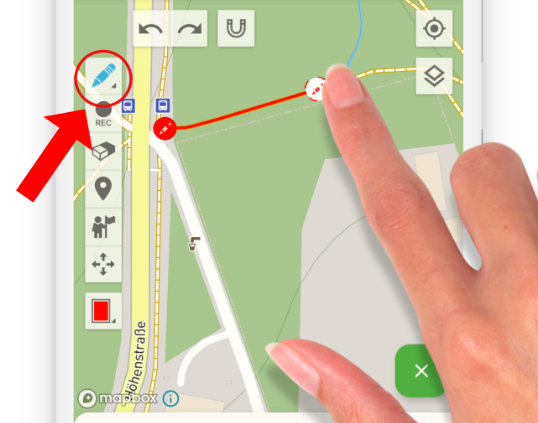 Note: No matter which tool you are using, familiar navigation gestures like panning, zooming, rotation, and tilt remain accessible – except when interacting directly with routes, route endpoints or waypoints.
Elevation Insights
Towards the lower section of your screen, additional route information awaits. It provides data encompassing distance covered, distance ahead, and a detailed elevation profile. Effortlessly swipe to reveal or conceal this valuable feature, tailored to your needs.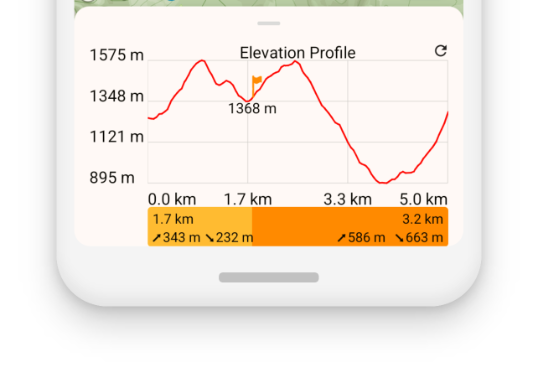 Automated Preservation
Upon completing your route design, rest assured that your efforts are preserved without manual intervention. The app's automatic saving mechanism ensures that your work is secured. A simple tap on the back button guides you back to the comprehensive overview of your crafted maps.
Curious about the broader potential of TouchTrails? Dive into our user guides for a deeper understanding: