Understanding Elevation Profiles
Within the elevation profile feature, you can gain insights into the elevation gains and losses of your designated routes.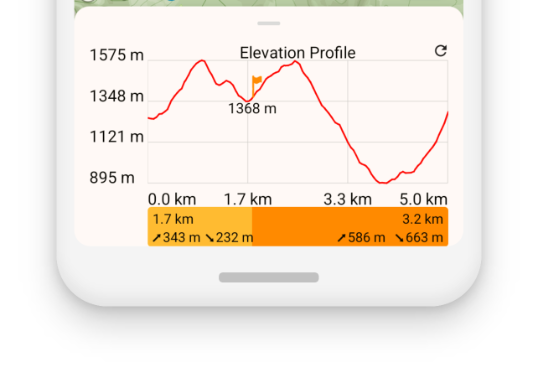 Show or Conceal Elevation Profile
You have the capability to reveal or conceal the elevation profile by sliding it vertically.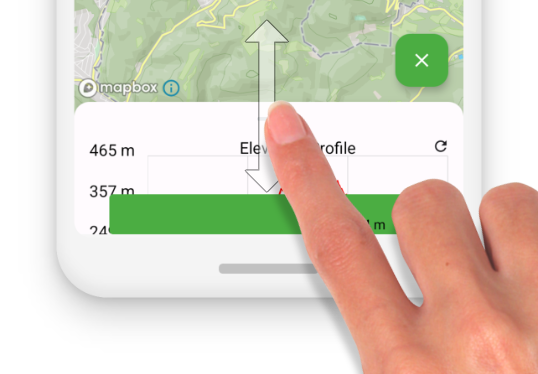 Switch Between Routes
Elevation profiles and distance data pertain to the currently active route. Utilize the arrow buttons located in the upper bar to seamlessly switch between routes.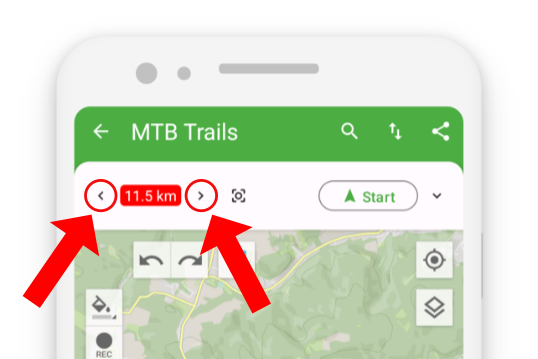 Your Location on the Route
When situated along the route, valuable details are presented on the distance bar beneath the elevation chart. The left side of this bar displays information on the distance traveled and elevation gains/losses achieved. On the right side, data pertaining to the upcoming distance and elevation alterations are exhibited.

Exploration Tools
Enhance your exploration using the Explore Elevation tool

. By dragging your finger along a route, you can precisely map locations on the route to corresponding positions on the elevation profile.
This process is bidirectional. You can also achieve the inverse by tracing your finger across the elevation profile to identify corresponding locations on the map.