In your journey to discover the world with TouchTrails, our turn-by-turn navigation feature shines as a guiding star. This feature, available to our valued premium users, is your compass to unlocking a seamless outdoor adventure.
Activating Your Route
To initiate this feature's directional prowess, ensure that the desired route is activated. For those with a singular route on the map, rest assured – activation is already in play. Should your map display multiple routes, effortlessly toggle between them using the arrow keys situated in the upper bar.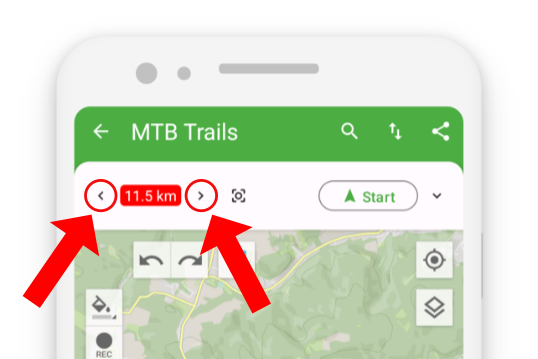 Seamless Navigation On-the-Go
A mere tap on the navigation's outset button in the top bar sets your adventure in motion.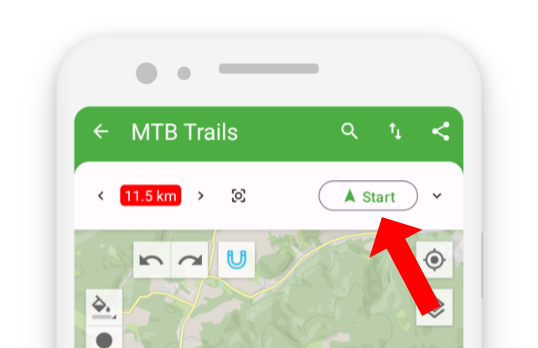 Bear in mind, navigation only starts when you're within a suitable distance of the route – around 200 meters (650 feet) or less. If you're farther away, TouchTrails may suggest utilizing a third-party app like Google Maps to guide you to your route's starting point.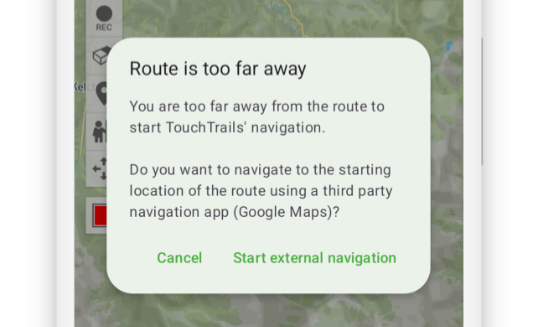 Intelligent Turn-by-Turn Guidance
TouchTrails, your steadfast companion, strives to seamlessly integrate your route with existing roads and trails. This fusion culminates in comprehensive turn-by-turn instructions, elegantly displayed within the navigation banner and eloquently conveyed through voice prompts.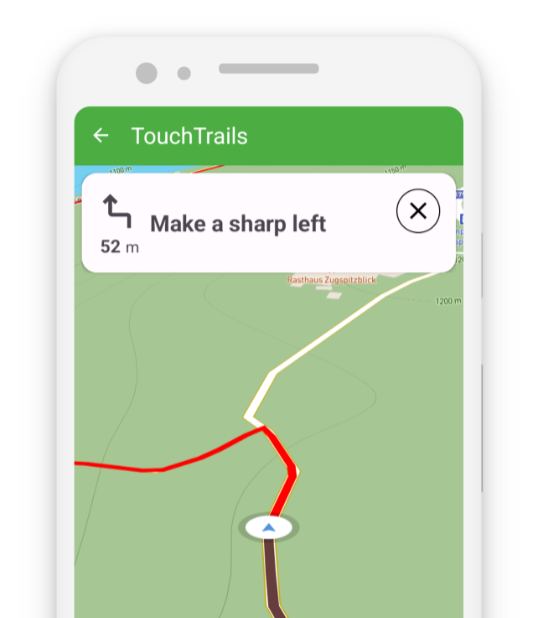 The Compass Beckons
In cases where route-road alignment becomes a challenge, rest assured. TouchTrails steps in to guide you with an intuitive compass, an unwavering companion visible within the navigation banner.

Stop Navigation
Your adventure, your control. Stopping navigation is a breeze; just tap the 'x' within the navigation banner.

Map Manipulation
Should your exploration veer into map manipulation, regain your bearings seamlessly. The re-center button

, positioned at the map's bottom, brings you back to your origin with finesse.